Data Privacy and Security Directors Forum 2019
September 26-27 | Lisbon, Portugal
DoubleTree by Hilton Hotel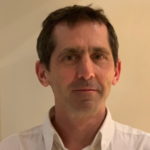 SVP Privacy and Regional Data Privacy Officer for EMEA - Teleperformance
Dual qualified solicitor advocate/barrister with 20 years' pqe. With extensive experience implementing and driving privacy programmes at both global and EMEA level.
Currently with Teleperformance a global BPO with over 300,000 employees and previously at JPMorgan a highly regulated financial firm. IAPP certified: FIP (Fellow Information Profession), CIPP, CIPT, CIPM, CIPPE.
GDPR Privacy Software - OneTrust
David Sinclair is a Certified Information Privacy Professional (CIPP/E, CIPM, CIPT) anda Privacy Consultant at OneTrust – the global leader in privacy management and marketing compliance software.In his role, Sinclair advises many of the world's leading organisations on General Data Protection Regulation (GDPR) and ePrivacy (Cookie Law) solution implementations, focused on formulating efficient and effective responses to dataprotection requirements, as well as building and scaling enterprise-level privacy programmes. Sinclair frequently speaks at industry events, including Infosecurity Netherlands and global Privacy Connect workshops, where he provides deep insight into regulatory issues and practical approaches to compliance. Prior to OneTrust,Sinclair managed a fast-growing change management consulting company and has over 10 years of experience in technology,compliance and information governance solutions.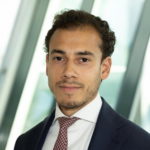 Group Head Data Protection and Data Quality - ING Bank
Jeffrey is the Group Head Data Quality and Data Protection working in the Data Management department and reporting directly to the Chief Data Management Officer of the bank.
Jeffrey graduated in both Information Technology and Law. By combining the in depth knowledge from both fields, Jeffrey has built up an international profile in the field of data protection and data governance.
In the first decade of his career and before working for ING, Jeffrey was leading the data governance and privacy advisory practice in a big4 firm. This is where Jeffrey also gained valuable experience in risk management and (IT) auditing. Next to the job, Jeffrey currently pursues a Phd on the subject of Privacy and big data, where he investigates the impact of big data technologies on society, the possibilities of annoymization and the preferable legislative response in the era of data.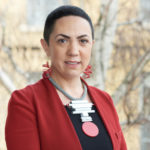 Head of Privacy and Data Protection - Gemserv
Ivana Bartoletti is a Privacy and Data Protection professional, a BBC commentator and a public speaker. She heads up the privacy & data protection Practice at Gemserv and advises businesses and organisations on best practice and how to comply with privacy legislation at the UK, EU and global level. She works across all sectors, from finance to adtech, and within the energy market. Ivana has extensive knowledge in the smart and digital economy, artificial intelligence (AI), machine learning and the Internet of Things and she is often asked to speak at
conferences in the UK and overseas on the challenges they bring. Ivana worked for seven years as an Information Governance Manager at the NHS Counter Fraud and Security Management and has held senior management roles at Barclays Bank and Sky TV. In 2012, she received the Best Personal Achievement in the Public Sector Award for introducing new safety policies on hospital premises.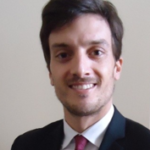 GDPR Solutions Project Owner MEGA International
Michele Imperiali is the Product Owner of HOPEX GDPR. He has been working as a data protection consultant for the past 5 years with Gruppo Imperiali, an organization with multinational clients, with more than 30 years of experience in data protection compliance projects.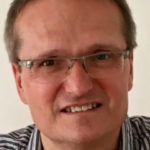 Senior Legal Counsel, CIPP/E - Deutsche Bank
Dr. Matthias Artzt (CIPP/E) is an in-house lawyer at Deutsche Bank Frankfurt and an expert of data protection law. Amongst others, he was fully involved in the implementation of the GDPR within the Deutsche Bank organization. In particular, he was managing the repapering of a multiple of
vendor service contracts in order to get them GDPR-compliant. Dr. Artzt regularly publishes articles on data privacy topics for IAPP and Data Guidance. Further, he is a panel speaker on various international conferences and seminars (e.g. Central Bank of Brazil in 2018). Dr. Artzt has
an in-depth knowledge of data privacy related topics such as cloud computing (e.g. US Cloud Act), Blockchain technology and PSD2 in the context of the GDPR.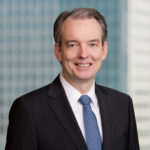 Martin is a partner in WilmerHale's Frankfurt and Brussels offices. He specializes in privacy and information technology and is a co-chair
of the WilmerHale Big Data practice group. He has been advising on a wide range of privacy related topics, such as international data
flows, breach response, electronic discovery in transatlantic investigations and litigation, as well in complex outsourcing transactions
and cloud computing. He has also represented several clients in data protection matters before the Court of Justice of the European Union.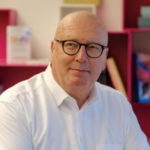 Senior Vice President Global Data Privacy Officer - Deutsche Telekom
Ulmer studied law in Germany with practical studies in Haifa, Israel. The first years worked for a law firm in Germany focused on Corporate Law, M&A and Labor Law before he joined the debis Systemhaus GmbH, a DaimlerChrysler subsidiary as a legal advisor. Shortly after joining the debis Systemhaus Group it was merged with Deutsche Telekom subsidiaries and Ulmer took over the position as Head of the Data Protection/Privacy organization at T-Systems International Group. In July 2002 he was appointed the Group Data Privacy Officer with Deutsche Telekom
Group and has been responsible since then for the worldwide Data Privacy strategy and governance of Deutsche Telekom Group. In
2007 the headquarter unit "Group Privacy" with over 60 Data Protection experts was formed which he is leading today. Ulmer has made many publications in national and international specialized press and published "The Data-Protection- Handbook Telecommunication". He has been also speaker at several national and international conventions. Ulmer is lecturer for the Data Protection and IT-Security Academy in Ulm, Germany, which is a training institute for Data Protection and Privacy Officers.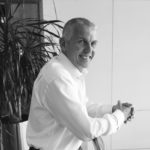 Data Privacy Officer - revverbank
Gary is a qualified privacy professional (IAPP CIPP/E and CIPM), chartered accountant, and a highly accomplished senior executive with
20 years' extensive experience. He has operated at board level within a number of complex organisations covering Financial Services, Leisure and Retail. A seasoned executive with excellent communication, influencing and change management skills he has an exceptional
track record of leading businesses through critical transformational change programmes. After successfully leading the GDPR
transformation programme for the UK subsidiaries of a major global bank, he is now DPO for revverbank, the first new UK bank to be authorised in 2019. Gary is a regular speaker at data privacy conferences across Europe and has a particular interest in strategic advantages and business opportunities brought about as a result of GDPR. He is also a non-executive director with a number of smaller organisations covering health, education and charitable trusts.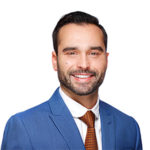 Chief Privacy Officer (Global) - Willis Towers Watson
Joao is Willis Towers Watson Chief Privacy Officer. He is a member of the European Advisory Board of the IAPP and a keynote speaker at universities, the UK Parliament and several privacy symposiums. Recently, he was awarded with the 2018 Data Leader Award on Data Protection and Information Management by the Information Age Magazine. At Willis Towers Watson Joao leads the Global Privacy Office. The execution of a holistic but pragmatic strategy combining privacy and business needs is what drives him. He is also a trusted legal adviser to senior leadership
on privacy matters. Before joining Willis Towers Watson, Joao was HCL Technologies Chief Privacy Officer, Associate Vice President Risk and
Compliance. Joao also practiced as an attorney in law firms and as a legal counsel at Celgene (Switzerland), IBM (Ireland), the European Medicines Agency (London) and the Portuguese Ministry of Health (Lisbon). Joao is a CIPP/US and CIPP/E and has postgraduate qualifications in IP and Pharma Law.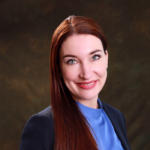 Senior Manager Global Privacy & Data Protection, CIPPE | CIPM | FIP - Stryker Europe
Lieke Jetten is Senior Manager Global Privacy & Data Protection at Stryker, a Fortune 500 Medical Technology Multi National Enterprise.
She is based out of the Netherlands and part of the Global Legal Privacy Team and leads the application of a consistent Global Privacy
Framework to ensure a clear, consistent approach to privacy management and accountability. She also supports Stryker's Legal and Compliance partners in developing and launching local privacy compliance programs and initiatives and serves as a business partner to engage internal and
external stakeholders with the privacy & data protection topic. She has lead GDPR related program efforts in Europe and continues to serve as a member of Stryker's Global Privacy Council supporting a broad range of global privacy matters. Lieke has experience in a range of sectors for
over 7 years. Formerly she worked for Deloitte where she served as a Privacy Advisor on the Cyber and Privacy Advisory, Privacy team. She has been involved in (global) projects regarding the General Data Protection Regulation (GDPR), strategic planning, data governance and project & people management. She is a Certified Information Privacy Professional Europe (CIPP/E), a Certified Information Privacy Manager (CIPM), Fellow of Information Privacy (FIP) and has a postgraduate specialization in Privacy and Personal Information from Tilburg University. Lieke holds a Masters of Science in Management Studies from the University of Amsterdam with Honours in Business Research from VU University.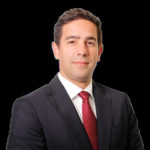 Head of RISK ICT Iberian Global Centre of Excellence - BNP Paribas
Miguel is an expert in ICT Risk, Privacy, Cybersecurity, DPO, Information security Privacy, IT control and assessment CRO, DPO, CISO, CIO, policies definition,
management, procedures and internal control (processes, IT, data privacy, security and internal IT control) Specialties and certifications: Data privacy, GDPR, DPO, Internal Control, Security, Resilience, CRISC (ISACA), PMI, ITIL, ISO 20000, ISO 27001, ISO 22301, OneTrust Certified, among other.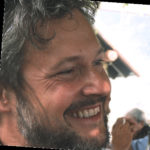 Founder & Managing Partner - Inquaero S.r.l.
Partner and founder of Inquaero Srl, he was born in near Milan in 1974. Michele attended the "Liceo Classico" and completed the academic career with a degree in Mechanical Engineering from the Milan Polytechnic. He immediately entered the Information Technology field under SAP umbrella, with an initial focus on Production Planning (PP) and Supply Chain Management (SCM). He took service in primary consulting firms, before landing to SAP Italy in 2007, where he matured his skills.
Here he held roles with increasing responsibilities, from senior consultant to project manager of challenging Italian and international projects of Business Transformation and System Consolidation. In 2017 he abandoned his career as an employee and, together with his partner Francesco Alborghetti, ventured into a new entrepreneurial initiative.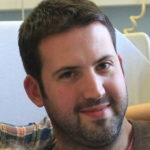 Group Chief Privacy Officer - IKEA
I have worked in Data Privacy for around 13 years. My data privacy career started at the Direct Marketing Association (DMA) in the UK in 2006, where I took the role of Compliance Officer and very quickly had to learn how marketing companies could apply personal data to their business practices. After picking up some qualifications and key experience, I left the DMA and joined Deloitte in 2012 where I spent 5 years advising large, global clients on how to implement data privacy programmes. I then made the move back to industry in 2017 when I joined IKEA Group as Chief Privacy Officer.